Travel
Travel information details can be found at http://confer.maich.gr/info/travel.html
Accommodation
Accommodation in hotels downtown
Special room prices apply for hotels downtown. Please consult the accommodation form and proceed to your booking as soon as possible. All rooms are standard rooms.
Reservation Guarantee / Cancellation Fee for hotels
All rooms must be guaranteed by credit card or bank transfer for 1st night's stay or 25% of the total accommodation amount if booking is done for 4 or more nights.
All amendments concerning reservation dates or room occupancy that are made the last 10 days prior to conference beginning will be charged with 10 EURO each.
Reservations Cancellations in the last 2 days prior to participant's arrival will be charged with 1 night cancellation fee.
Accommodation in MAICh premises
Participants wishing to be accommodated in MAICh premises should apply for it during their online registration.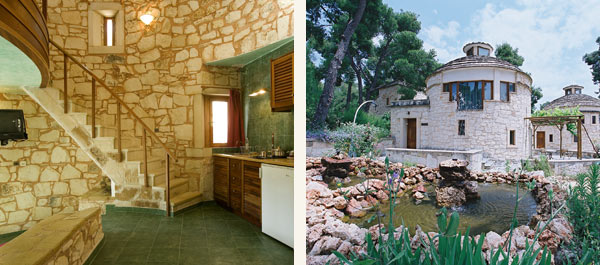 Luxurious stonehouses in the Conference campus can host a limited number of participants (approximately 8-10 stonehouses). Each stonehouse consists of a two level traditional apartment with a double bed in the upper level and a lounge with one or two single beds in the lower level (sofa beds). A Kitchenette, T. V. are available in all stonehouses.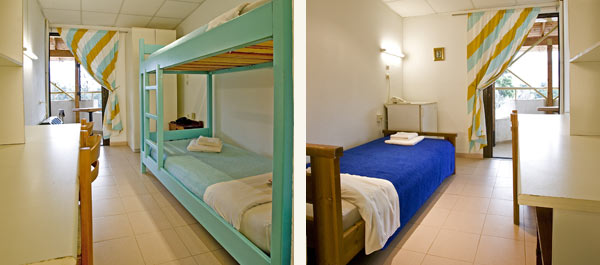 The student dormitories in MAICh campus can accommodate participants in double rooms (some of them with bunk bed) and single rooms with private facilities, breakfast included.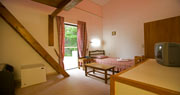 "Attic-rooms" in the student dormitories building are also available.
The attic is a two level room with a double mattress in the upper level and a single bed, refrigerator and T. V. in the lower level (private facilities).
All the above rooms are air-conditioned have telephone and free internet access.